Discover the INTELLI-CORE Difference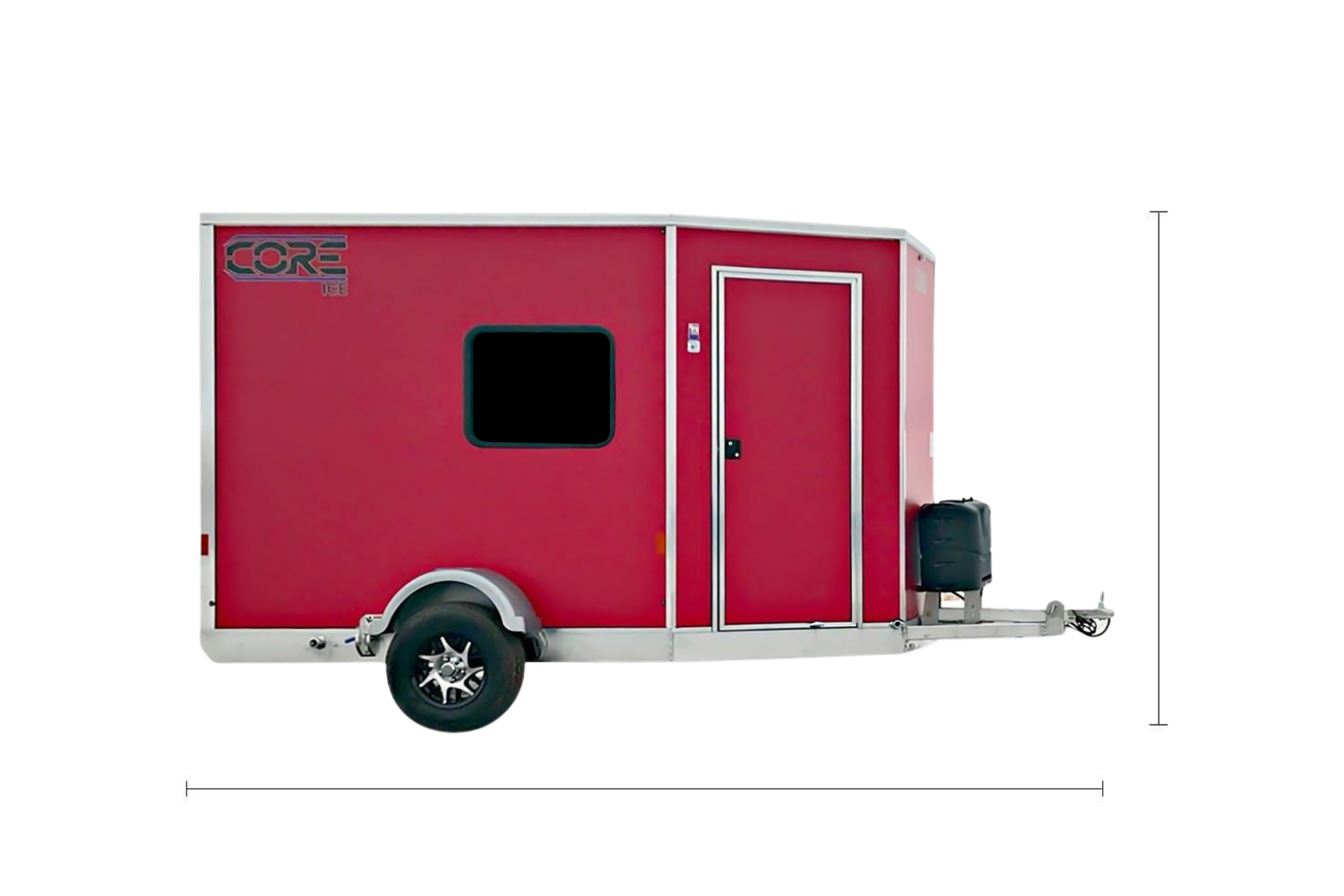 Adventure
A traditional wheel house reimagined the CORE way with structural composite panel construction. Lighter, Stronger, Smarter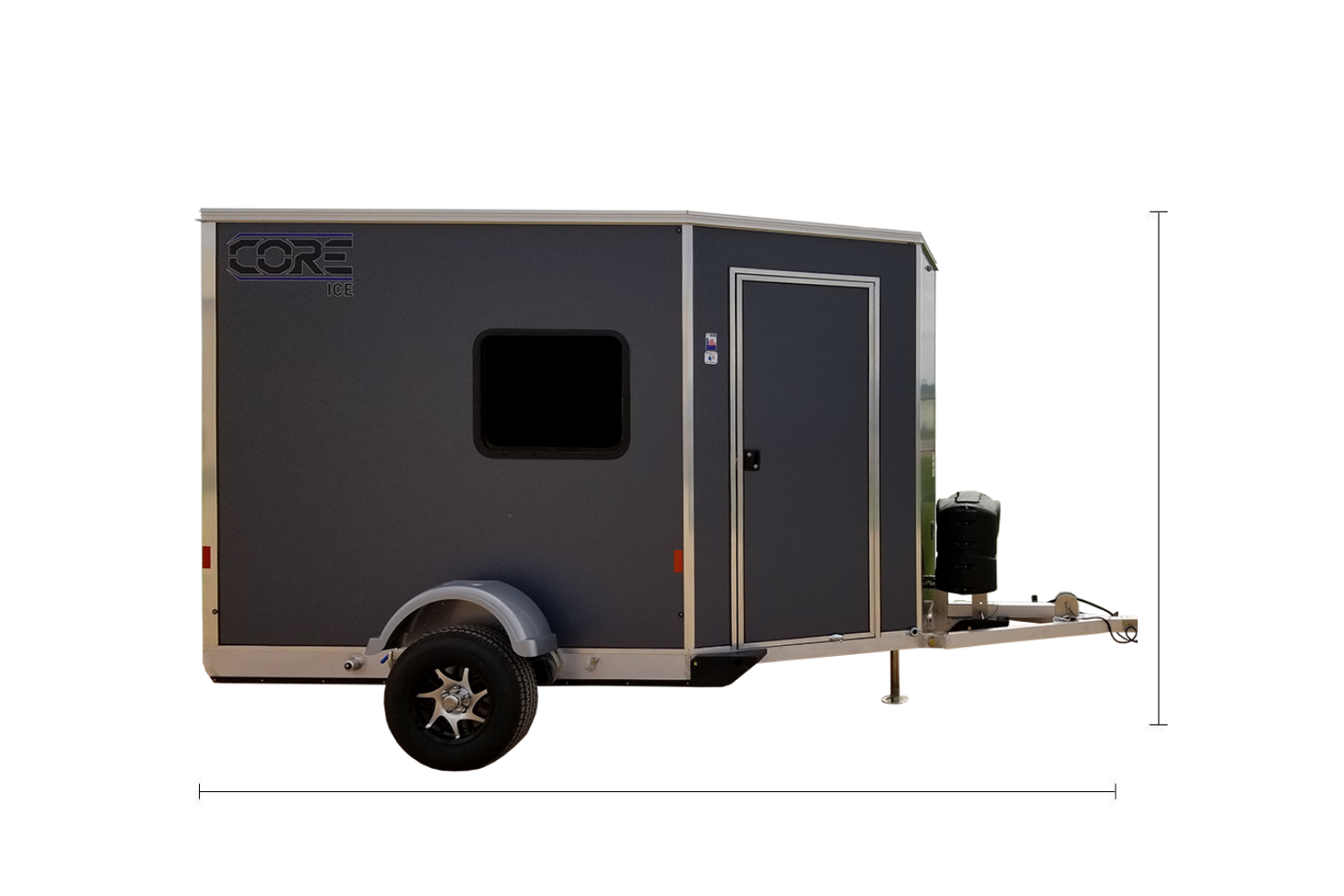 Patented Hybrid
Featuring our patented wheel/skid design.
Eliminate the limitations and explore new places.
Cutting Edge Technology
Replace your outdated ice house with cutting edge CORE ICE Technology. CORE ICE recreational trailers are the smartest and most advanced on the market.  Modern construction methods incorporating INTELLI-CORE composite panels and assembly via structural adhesives results in a better way to build an ice house that will last for the long haul. This is a product of innovation and engineering which is paired with an understanding that you the consumer require a product that can be trusted and depended on for years to come.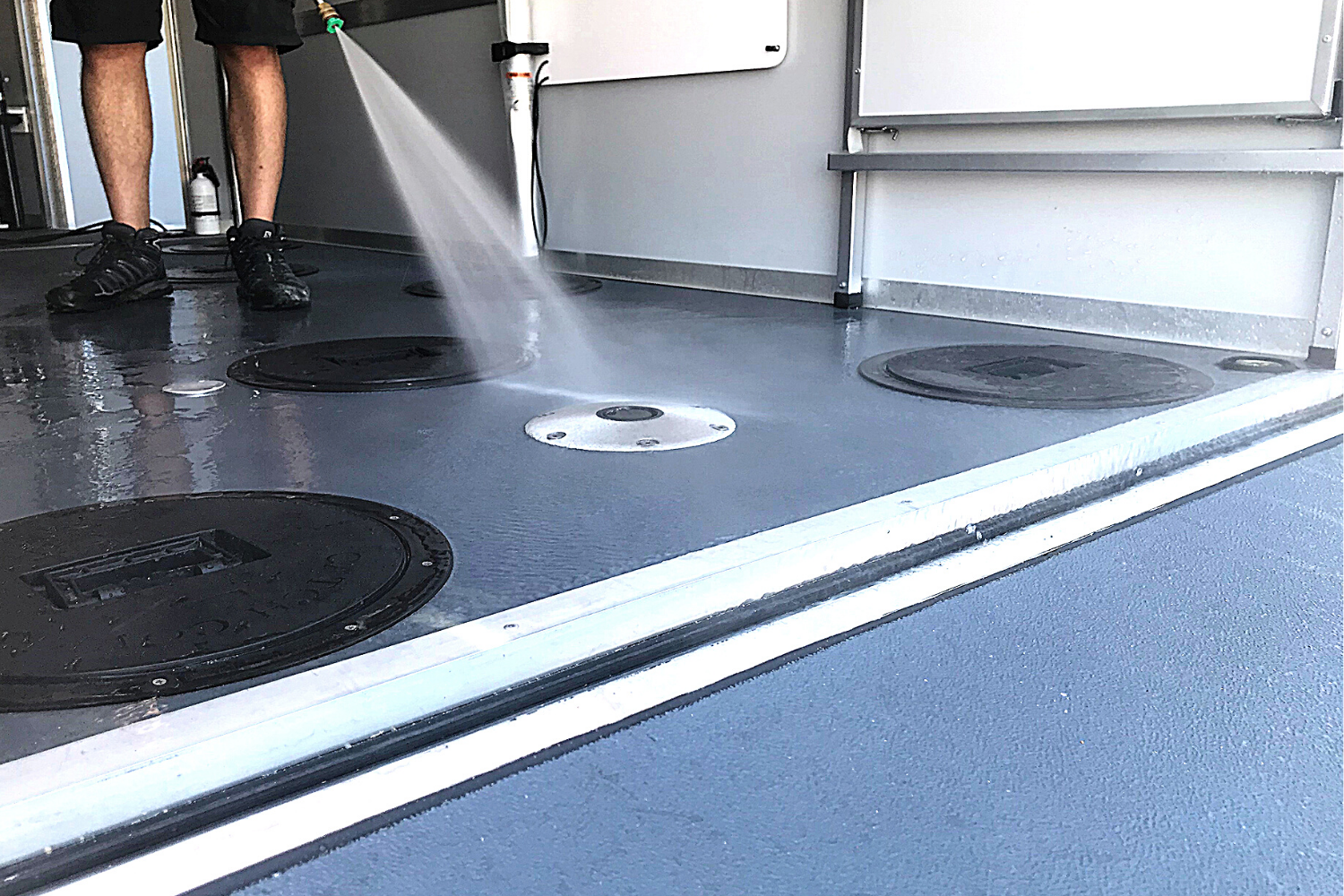 Lightweight & Waterproof
CORE ICE recreational trailers are constructed from INTELLI-CORE Structural Composite Panels that at their core incorporate closed cell and water resistant materials.  These are then sandwiched between two layers of fiberglass creating a waterproof and extremely lightweight structure.  All in, CORE ICE units are far lighter than the competition, and will not rot, mildew, or decay.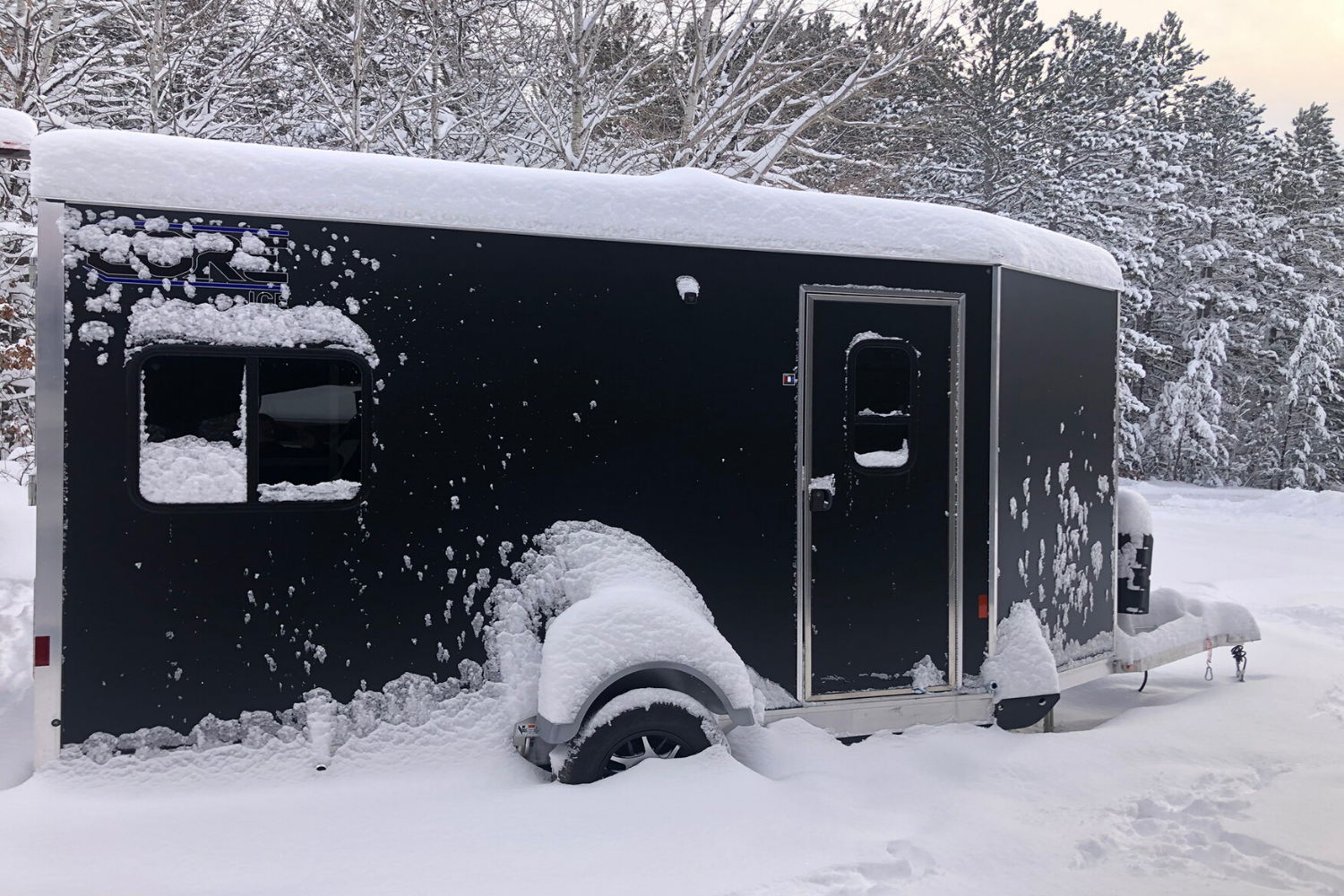 Insulation
INTELLI-CORE Structural Composite Panels used for the floor, walls, and roof are bonded together at their cores to create a completely sealed and insulated system.  The structural strength of the panels allow for a stud-less design significantly reducing thermal loss in the walls and ceiling.  R-9 walls, R-11 floor and a R-15 ceiling keeps you warm when it is cool, and cool when it is hot.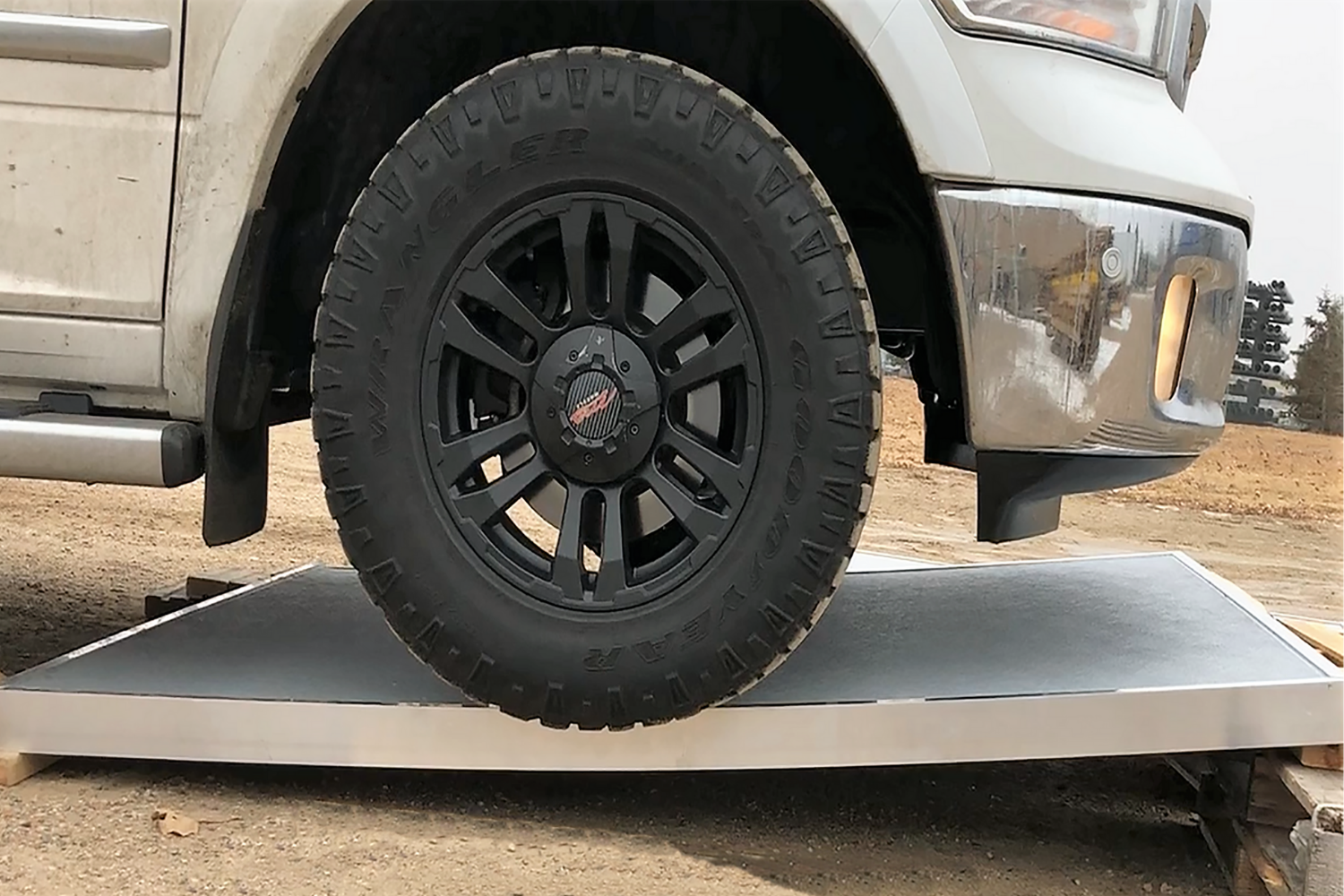 Durability & Strength
The INTELLI-CORE Structural Composite Panel harnesses the efficiency of the I-beam concept to create a high strength and low weight structure.  Combining the strength of the panel with structural adhesives produces a trailer that is bonded together to form one resilient vehicular body.  This results in a more durable structure compared to conventional methods which rely on nails, staples, screws, and poor welds.     
USER-FOCUSED DESIGN
CORE ICE products are designed and engineered specifically for your needs.  We construct and develop turnkey solutions with our broad range of features and options to fit your custom needs.  
SUPERIOR PERFORMANCE & QUALITY
When your recreational trailer is bouncing down the highway, banging through the ditch, or being challenged by the elements, you need the confidence that your trailer can handle whatever you throw at it.